the World Famous Brands Hatch
Purpose built 2.43 mile race track. Brands Hatch has been a racing circuit since the 1940's and has hosted the British Grand Prix a number of times.
Additional Information::
The iconic Brands Hatch track has two layout configurations. The shorter "Indy Circuit" configuration is entirely located within a natural amphitheatre giving spectators a clear view of most of the shorter layout at once. The larger "Grand Prix" layout is almost 2.5 miles from start to finish.
The longer Grand Prix circuit starts on the Brabham Straight, an off-camber, slightly curved stretch, before plunging into the right-hander at Paddock Hill Bend. Moving on from there takes you to Druids the hairpin bend, it then bends up towards Hailwood Hill to the breaking zone. The list of famous straights and corners goes on and on…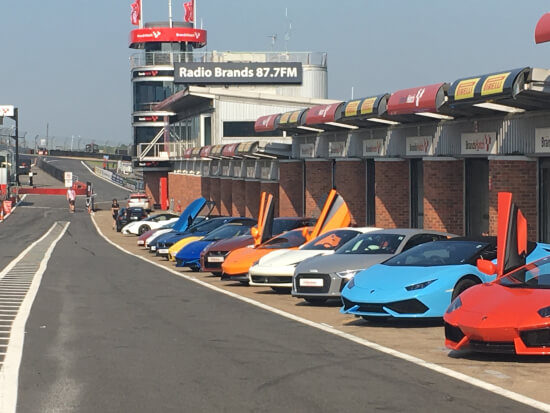 Cars Available at Brands Hatch