THe wide, flat asphalt of the Cotswold airport runway is the perfect staging ground for High Speed Supercar driving experiences
01509 892260
helpinfo@everymanracing.co.uk
The Control Tower
Cotswold Airport
Cirencester
Gloucestershire
GL7 6BA
(Customer entrance is on the A429, near the eastern end of the airfield.
Driving Experiences available at Cotswold Airport
Shred up the mud at this track with Rage Cart and Rally Driving experiences. Fast, muddy, and unbelievably fun!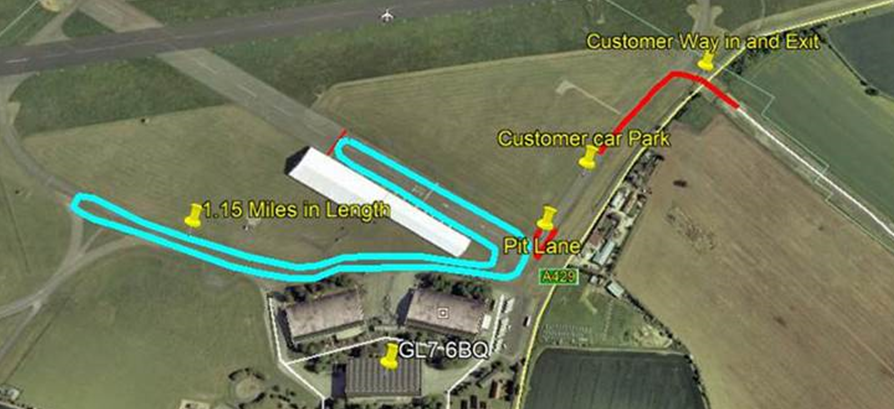 Cotswold Airport (formerly RAF Kemble) was built in 1936 and was home to the famous UK aerobatics team The Red Arrows from 1966 to 1983.
In the modern day, the airport is frequently used by F1 teams for straight-line testing due to the generous length of the 2km long main runway.
Everyman Motor Racing make use of a 1.15 mile stretch of runway and taxiway to give you the opportunity to put a selection of supercars through their paces with long straights and hairpin turns.
Alongside our thrilling supercar driving experiences, our Cotswold venue also caters for Rally and Rage Cart experiences.