As featured on Amazon Prime's Grand Tour!
01509 892260
helpinfo@everymanracing.co.uk
Great Tew Circuit
B4022
Chipping Norton
OX7 4NS
Experiences available at Great Tew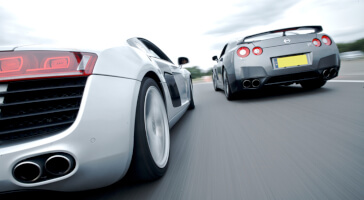 The circuit has a number of formations, founded on a basic one-mile oval, with the majority of configurations including the northerly extension to the tight, 180° Shaw's Hairpin. At the other end of the circuit lies the long right-hand Gerard's Bend. Gerard's is about a third of a mile long and turns through nearly 200°. It was named after local racing hero Bob Gerard, who opened the newly reconstructed circuit on 25 April 1956. Unusually, there are a number of large lakes occupying approximately half of the circuit infield.