Experience the Thrill of Prestwold Circuit in Loughborough – Now Available for Hire!
Calling all thrill-seekers, car enthusiasts, and adrenaline junkies! Everyman Racing is thrilled to announce that our renowned Prestwold Track in Loughborough is now available for you to conquer. Prepare for the ultimate experience as you immerse yourself in the heart-pounding action of our 1.8-mile race track.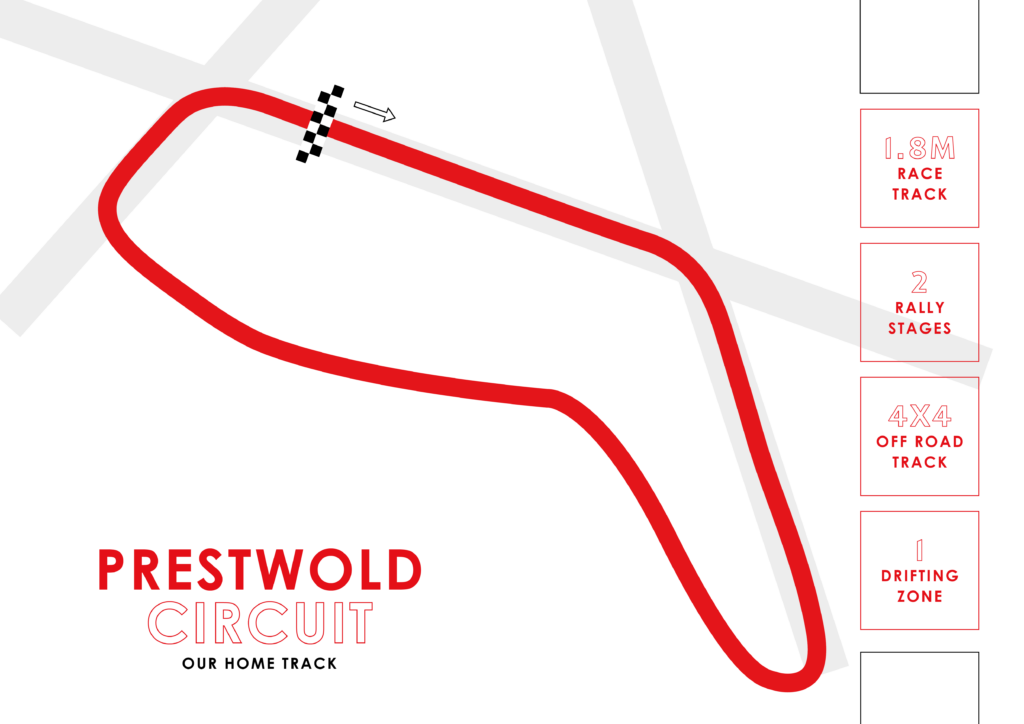 Exclusive circuit hire with Everyman Racing
With its extensive offerings, Prestwold Driving Centre is not your ordinary racing venue. Feel the rush as you navigate two thrilling rally stages, challenge the limits on our 4×4 off-road section, and indulge in the art of controlled chaos at our dedicated drifting zone. This track has it all!
But it doesn't stop there. Our track is not just a haven for high-speed excitement; it's a versatile canvas for your imagination. Whether you're planning a corporate event, hosting a car meet, or seeking an epic filming location, Prestwold Track sets the stage for unforgettable moments.
Imagine the possibilities: roaring engines, sleek supercars, the smell of burning rubber, and the electric atmosphere of a dynamic venue. Whether you're a seasoned driver or a passionate spectator, our track hire offers a one-of-a-kind experience that will leave you craving for more.
Ready to make your mark on Prestwold Track? Contact our dedicated team at corporate@everymanracing.co.uk to explore our track hire options, tailored to meet your specific needs. We're here to help you create an event that will be talked about for years to come.
Don't let this opportunity speed away! Embrace the thrill, push the boundaries, and unlock the full potential of Prestwold Track. Get in touch today and ignite your passion for speed.
Everyman Racing – Where Unforgettable Experiences Begin.
HIRE OUR TRACK
Unleash your passion for speed at Prestwold Track in Loughborough, now available for exclusive hire. This renowned 1.8-mile race track offers more than just racing—it features two thrilling rally stages, a 4×4 off-road section, and a dedicated drifting zone. Whether you're planning a corporate event, car meet, or film shoot, Prestwold Track sets the stage for unforgettable moments. Contact us to explore our tailored track hire options and create an experience that will leave a lasting impression.