Prestwold Driving Centre is a purpose built venue specifically for driving experiences. As well as a 1.8 mile track with fast straights and high speed corners, it also has a 2 rally stages (tarmac and gravel) & a 4x4 off road track.
01509 892260
helpinfo@everymanracing.co.uk
Everyman Racing
Driving Centre
Prestwold Ln
Prestwold
Loughborough
LE12 5SH
Experiences available at Prestwold Driving Centre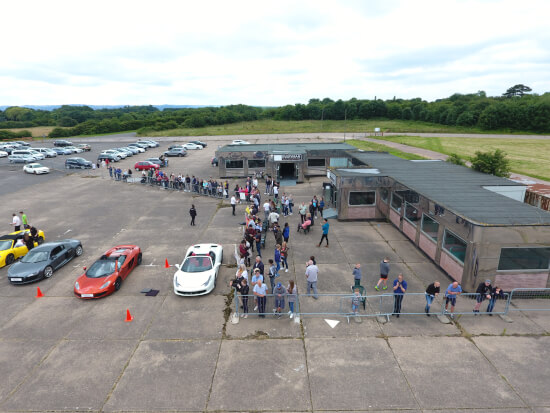 Prestwold Driving Centre is an exceptional location for driving experiences with its unique combination of a purpose-built circuit and rally stages – both gravel and tarmac – plus outstanding facilities. The circuit is 1.8miles long and 10 metres wide, boasting long fast straights, high-speed corners, a demanding chicane and – most importantly – wide run-offs. It is a superb venue to host the myriad of Supercar Thrills and Challenges that Everyman offer, not forgetting the equally rewarding Off-Road and Rally Experiences available at the special on-site tarmac and gravel rally stages.
Situated within rolling parkland and complementing yet contrasting with this is our American Diner complex. Colourful and fun, the unique atmosphere at Prestwold Driving Centre makes any event or occasion special!