Purpose built, 2 mile, tarmac track, famous for being a staple track within the BTCC and BSB. Originally an RAF airfield, SNetterton is now a high-speed track ready for some incredible supercar driving experience track days

These venues incur an extra charge when booking.
01509 892260
helpinfo@everymanracing.co.uk
Snetterton Circuit
Norwich
NR16 2JU
Driving Experiences available at Snetterton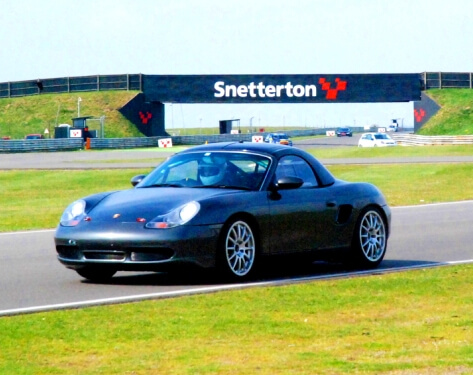 Originally starting life as an RAF then USAF base, in 1953 Snetterton started being used as a motorcycle racing venue.
During the 60's and 70's Team Lotus (Formula 1 team) and Norfolk Racing Co (Le Mans team) both used the track extensively for testing. A 2.7mile circuit with famous corners such as Sear corner and the Riches corner lead the Norwich straight. This straight ends in a tight hairpin that leads to the start finish straight.
One of our Premium locations, the Snetterton venue plays host to our Premium fleet, including the high-tech McLaren 720S and the roaring V12 Lamborghini Aventador. Get behind the wheel of these dream cars and put their capabilities to the test in our Premium Supercar Driving Experience track days!