Mallory Park Racing Circuit
One of the shortest racing circuits in the UK, Mallory Park's oval allows for high speeds and a hairpin corner to test the limits of your grip. Put a supercar to the test in one of our incredible supercar driving experiences.
01509 892260
helpinfo@everymanracing.co.uk
Mallory Park Racing Circuit
Church Rd
Kirkby Mallory
LE9 7QE
Driving Experiences available at Mallory Park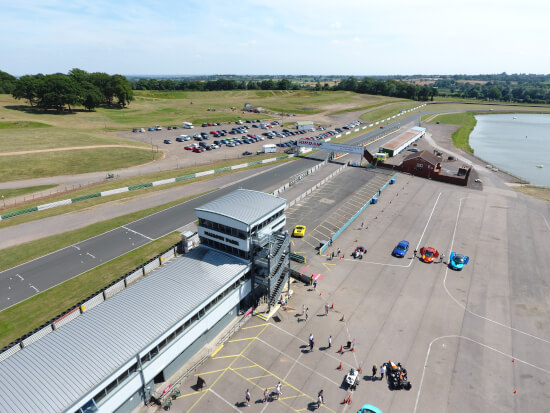 The circuit has a number of formations, founded on a basic one-mile oval, with the majority of configurations including the northerly extension to the tight, 180° Shaw's Hairpin. At the other end of the circuit lies the long right-hand Gerard's Bend. Gerard's is about a third of a mile long and turns through nearly 200°. It was named after local racing hero Bob Gerard, who opened the newly reconstructed circuit on 25 April 1956. Unusually, there are a number of large lakes occupying approximately half of the circuit infield.
Of course, an oval style track means long, wide straights and sweeping corners to test the limits of your speed and grip. With a selection of high-powered supercars at your disposal, Mallory Park is yours for the taming.
Take out your dream supercar and lay down some rubber in one of our unmatched supercar driving experience track days!