MALLORY PARK RACING CIRCUIT
AN ICONIC MOTOR SPORT VENUE
Mallory Park is a motor racing circuit situated in the village of Kirkby Mallory, just off the A47, between Leicester and Hinckley, in central England. Originally used for grass-track until 1955, a new, basically oval hard-surfaced course was constructed for 1956, with a later extension forming a loop with a hairpin bend.
Additional Information::
The circuit has a number of formations, founded on a basic one-mile oval, with the majority of configurations including the northerly extension to the tight, 180° Shaw's Hairpin. At the other end of the circuit lies the long right-hand Gerard's Bend. Gerard's is about a third of a mile long and turns through nearly 200°. It was named after local racing hero Bob Gerard, who opened the newly reconstructed circuit on 25 April 1956. Unusually, there are a number of large lakes occupying approximately half of the circuit infield.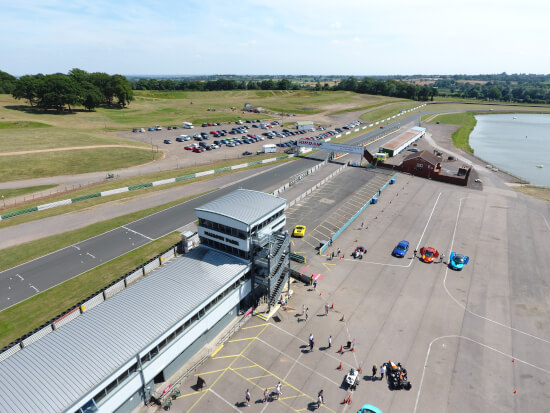 Cars Available at Mallory Park
Click on the image of the car to see it in action!