One of the most iconic sports cars ever made, the Porsche 911 has been refined over the decades to become a symbol of driving Nirvana. Lauded for its perfect handling and ample performance, the 911 sets the benchmark for sports cars every year. In its 997 Turbo iteration, you can expect to find a 3.6-litre, 480bhp engine giving an insane 0-60 time of only 3.5 seconds and a top speed of 190 mph.
This car can fight it out with the big boys and come out on top every time when coupled with a driver who knows what they are doing. Experience the automotive legend for yourself in one of our Gold (and up) Supercar Driving Experience days.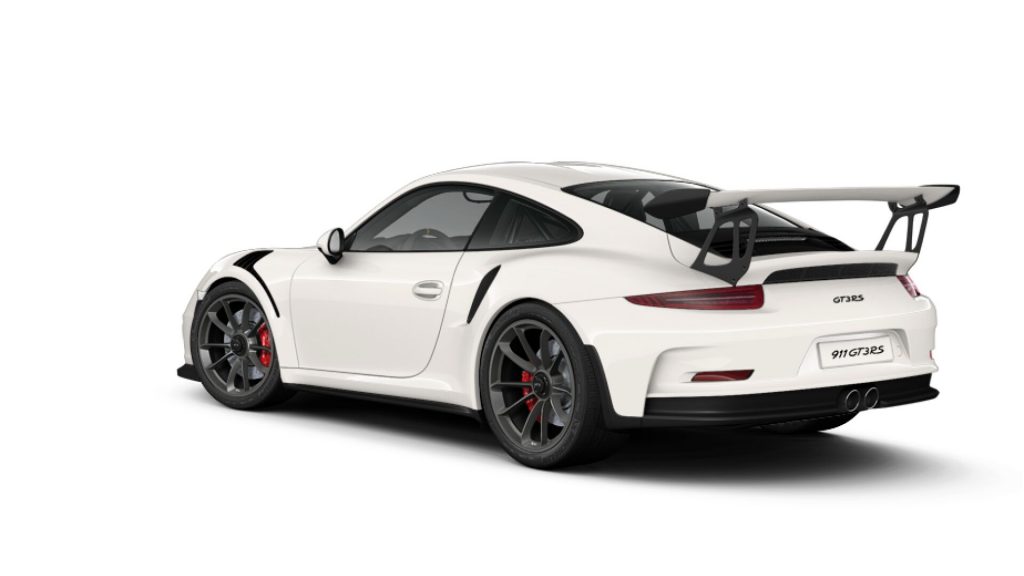 Possibly the apex of the 911 model range, the GT3 RS turns the dial up to eleven. This thing is a track monster and will eat corner after corner for breakfast with globe-spinning grip. With power to the rear wheels only, expect wheel spin, theatre and enormous helpings of speed.
The GT3 RS comes equipped with a 493bhp powerhouse, tearing its way to 60mph in just 2.9 seconds and keeping the power on all the way up to 193mph.
This is the cream of the crop of Porsche's offering and will test your driving skills to the limits. We guarantee you'll be coming back for more though!
Try the GT3 RS in one of our Supercar Driving Experience track days and show us what you're made of!