Lydden Hill Race Circuit is the UK's shortest road racing circuit. The track, previously owned by the McLaren Group, has undergone massive changes to make it the hub of Kentish motorsport.
01509 892260
helpinfo@everymanracing.co.uk
Lydden Hill Race Circuit
Dumbrill Hill
Canterbury
CT4 6ET
Experiences available at Lydden Hill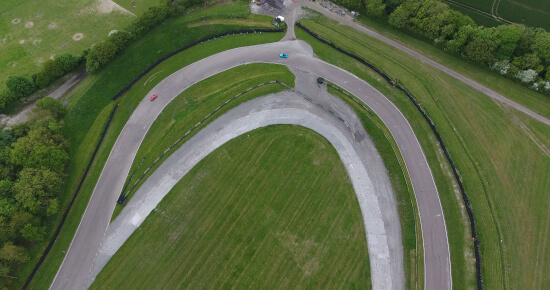 On February 4, 1967, the sport of Rallycross was born at Lydden, thought up by TV producer Robert Reed (for ITV) and race organiser Bud Smith (750 Motor Club – Tunbridge Wells Centre) in cooperation with Chesson. Combining tarmac and non-tarmac elements, the inaugural race was won by Vic Elford in a Porsche 911. Since 1973, Lydden Circuit has seen rounds of Embassy/ERA European Rallycross Championships and FIA European Championships for Rallycross Drivers, the first 23 (till 1996) all organised by the Thames Estuary Automobile Club (TEAC). To this day, Lydden, as the so-called "Home of Rallycross", still holds British Rallycross Championship racing, especially with its popular Easter Monday meeting.