News
A Rare Masterpiece of Modern Automotive Art
November 20, 2023
Unveiling the 33 Stradale Alfa Romeo's announcement of the exclusive 33 Stradale, a reimagined classic from 1967, has sent shockwaves through the automotive world. With a mere 33 units planned for production. Each carrying a jaw-dropping price tag of $1.6 million, this is an extraordinary venture. What's even more astonishing is that all 33 units
Unveiling the 33 Stradale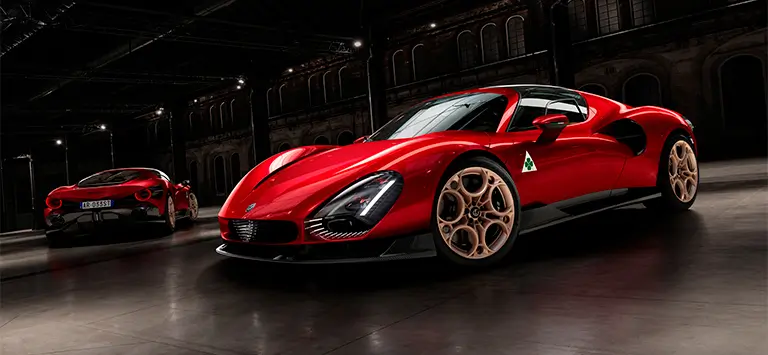 Alfa Romeo's announcement of the exclusive 33 Stradale, a reimagined classic from 1967, has sent shockwaves through the automotive world. With a mere 33 units planned for production. Each carrying a jaw-dropping price tag of $1.6 million, this is an extraordinary venture. What's even more astonishing is that all 33 units have been pre-sold, despite the vehicle's expected release in 2025.
A Fusion of Heritage and Modernity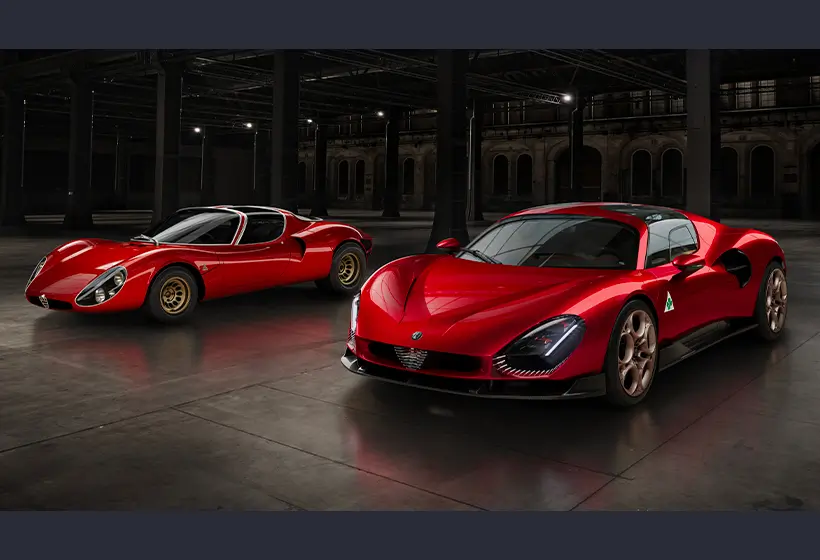 The Alfa Romeo 33 Stradale represents a harmonious blend of the brand's rich heritage and contemporary automotive technology. Its sleek, dynamic design is an embodiment of elegance and speed. The Alfa Romeo 'Bottega,' where designers, engineers, and buyers collaborated, brought this automotive masterpiece to life.
"Passion Meets Courage" – The Vision Behind the 33 Stradale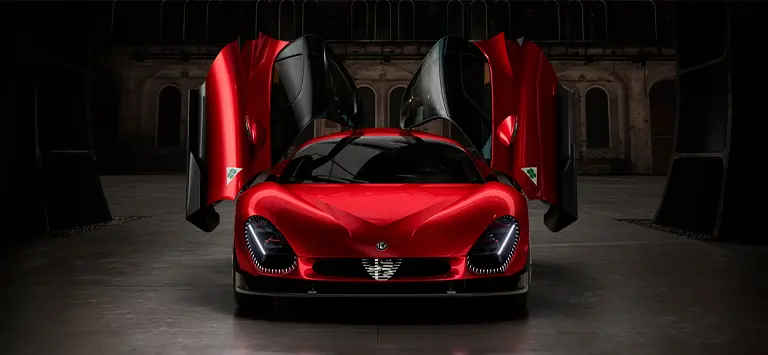 The vision behind the 33 Stradale is where "passion meets courage." Alfa Romeo's unique approach to individualization ensures that each car is a bespoke work of art. This car returns after 56 years to be a beacon of beauty and engineering excellence in an industry often fixated on power and mass production.
Dual Powertrains for the Modern Era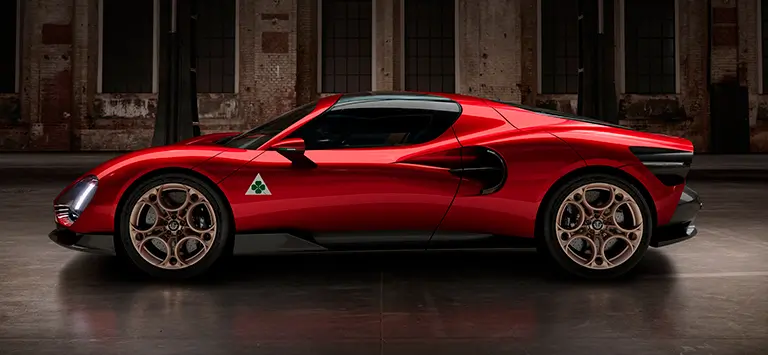 Additionally, in response to the ever-evolving automotive landscape, the 33 Stradale offers two distinct models: a petrol-powered version and an electric one. The petrol variant boasts an impressive 620 bhp 3.0-liter V6 TT engine, while the electric model boasts an astonishing 750 bhp and an estimated range of 280 miles. Its lightweight yet robust construction ensures high-speed capabilities.
A Supercar Experience Inside and Out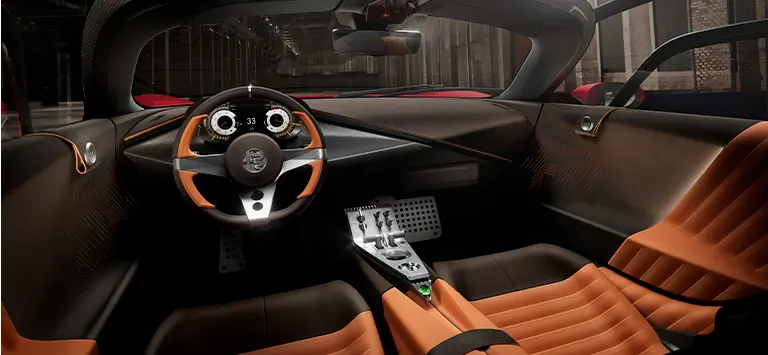 Moreover, the 33 Stradale has been meticulously engineered to provide a genuine supercar experience. It boasts butterfly doors and a wrap-around sunroof that transforms the interior into a cockpit reminiscent of an airplane. Even the control panel, with levers akin to aviation thruster controls, offers a truly unique driving experience.
Balancing Tradition and Modernity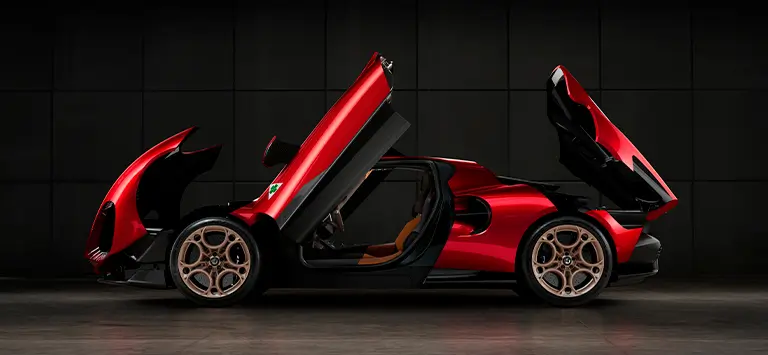 Furthermore, Alfa Romeo's objective with the 33 Stradale is to create a track-focused car that successfully marries tradition with the future while remaining practical for everyday use. Collaborating with Formula 1 driver Valtteri Bottas ensured that the vehicle would excel on the track. The inclusion of a front axle lift system, combined with low-slung suspension and downforce, enables the car to tackle everyday obstacles while preserving its pristine appearance.
The Anticipation Builds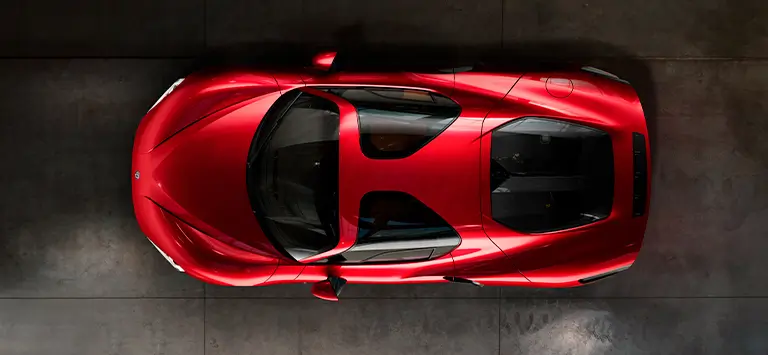 Following the initial discussions with potential buyers at the 2022 Monza Grand Prix. The limited edition 33 Stradale models sold out swiftly. Enthusiasts must patiently await the arrival of these rare masterpieces on the streets, with a release date expected in 2024 or 2025. The anticipation for the Alfa Romeo 33 Stradale is palpable, as it promises to be a remarkable blend of art, engineering, and automotive excellence.
All photos belong to Alfa Romeo.