Adaptive Driving Experiences
We're great believers that anyone should be able to experience driving incredible and exotic cars. As such, a number of our cars are adapted for most needs from leg/arm/hands disabilities to impaired sight, so please just ask and our specialist team will provide you with the answers. If you find you are unable to drive, we offer exciting passenger rides to give you the experience of a lifetime without needing to be behind the steering wheel!
Amazing Adaptive Supercar Drive Yourself Experiences
This is a truly once in a lifetime opportunity from Everyman in conjunction with Ablenet, the only home of gift experiences for disabled or visually impaired people. As the largest supplier of disability experiences, we are giving people with a disability or visual impairment the chance to get behind the wheel of a Supercar and to drive it around a race circuit comprising hairpin turns and fast straights!
How is this possible? Our Supercars are either fitted with fixed hand controls or temporary hand controls.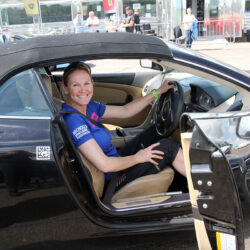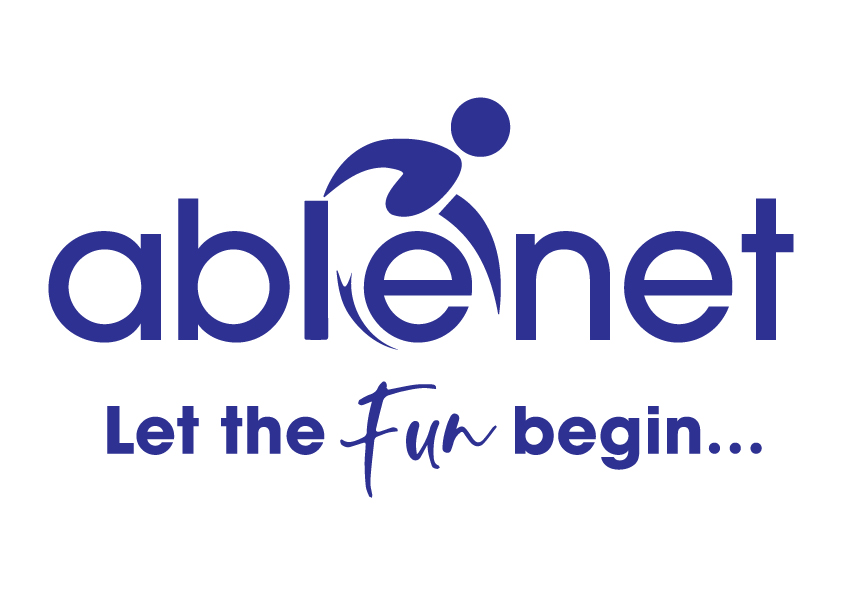 Available at these venues
Why trust Everyman Racing?
I upgraded on the day to drive this brand new car yesterday (May 2nd) along with a Ferrari (older 355) and a BMW i8, at Elvington. Awesome car, really fast and a good instructor (Matt C). Made the other 2 cars feel slow! (they weren't).
I was given this gift as a 30th birthday present, and boy it didn't disappoint. The staff were amazingly friendly and I enjoyed driving the GT40 and the Cobra around the Prestwold Track. Definitely be back for the E-Type and DB5 next...
Booked the Junior R8 for my 12-year-old son and he absolutely loved it! While we were there I did a couple of laps in the Ferrari F430. Instructor was great and the whole set up was really well run.
An awesome driving experience on an iconic circuit. Excellent confidence inspiring instruction and a track that allows you to appreciate the cars. Just fantastic!
I gave my son this for his 18th birthday, and he's never speechless, but he was today! Staff were lovely, amazing instructors in the Lamborghini and the Atom. Thank you for making it so special.
Not sure why or how there's any negative reviews, some people do get carried away I guess… Anyway, visited Prestwold on 25th October we was early arriving, got booked in, over to the briefing then across to the 2 very helpful Ladies getting people into the Cars, even though we was early I soon found my name being called for the R8, I had instructor called Jack B, this guy is brilliant, full of enthusiasm, encouragement and really made me relaxed, of we went…. Jack fed me the knowledge all the way round and by the end I was grinning from ear to ear, not sure he was ??... Keep up the good work
I always fancied driving an Aston Martin, so bought the 3 car experience as an Xmas gift to myself. Had my drives yesterday. Ferrari, Lamborghini & Aston. Weather wasn't great but it didn't spoil things too much. WOW WOW WOW. I couldn't believe the power in the Ferrari. Maybe its me but the other cars felt tame by comparison (they are not!!). Arrived quite a bit earlier than my booked time but no hassle. Well organised set up.
Free Exchanges
Changed your mind? Simply swap your experience for another.
60 day* Refund Policy
Change of plans? Get your money back within 60 days*.
eVoucher To Your Inbox
Delivered by email within 2 hours. Perfect for those last minute gifts.
Best Price Guarantee
We'll make sure you get a better price than anywhere else. Guaranteed.
Same Day Shipping
Order before 3pm & your order is shipped the same day.
UK's Leading Experience Provider
Hundreds of experiences. There's adventure for everyone.